Welcome to Port Lincoln Mitre 10
Your locally owned and operated Retail Hardware Store and Building Supplies Centre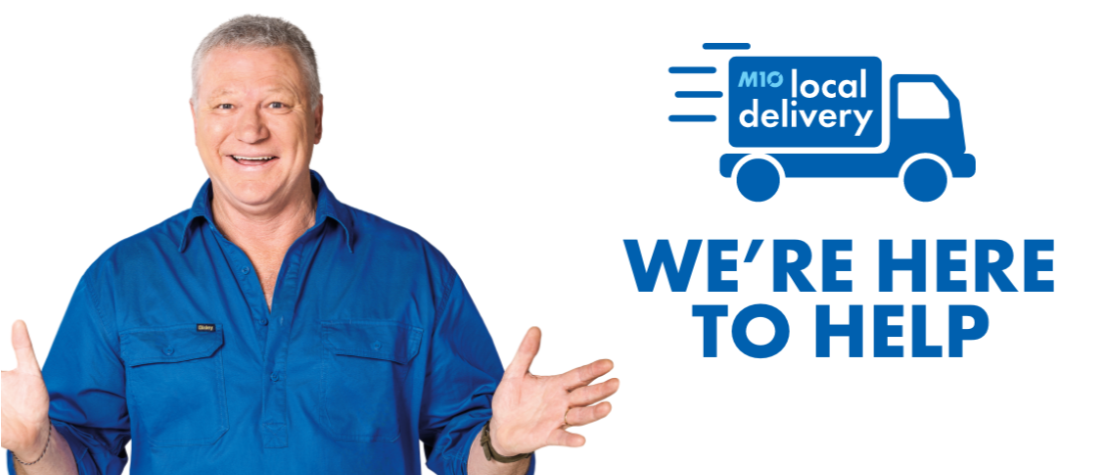 Dear Customers,
We would like to give you a quick update about what we are doing in store in response to the coronavirus pandemic. Obviously, your health and safety, and that of our staff and their families is of utmost importance and a priority to us. We are continuing to monitor the situation and act on the guidance from Australian Government Department of Health.
In store we have increased our cleaning cycle to make sure we can keep you safe when shopping with us, and our staff are equipped with hand sanitiser at the registers.  At all times we recommend you practice social distancing, and importantly refrain from visiting if you have any flu-like symptoms. Call us instead and we will see if we can help you.
At point of sale our preference is that you use 'tap and go' payments for all transactions if possible.
We are also offering free delivery, within the limits of the City of Port Lincoln, of products during these times to help you get what you need. You can call us directly on 86823077 or email us at info@mitre10ptlincoln.com to secure your items or place a Click & Collect order online and call us about delivery times.
We wish to advise that due to the unprecedented demand for some products, and to continue to allow everyone the opportunity access those products, we will be limiting the purchase of some specific products to two items per customer including; paper towels, toilet paper, dust masks, disposable gloves, methylated spirits, rubbing alcohol (ispropanol alcohol), hand sanitiser, anti-bacterial and bleach related cleaning products.
As with many other businesses, we have temporarily suspended our 'change of mind' refund policy on the products listed above to discourage over-purchasing. Please consider donating excess goods you may have purchased to local charities.
Finally, we ask for your understanding during these unprecedented times. Thank you for your ongoing support of our business. You can be assured we are doing all we can to ensure you have a safe and comfortable experience with us.
Stay safe,
Port Lincoln Mitre 10
Retail Store
15-19 Le Brun Street
PORT LINCOLN  SA  5606
Ph: 08 8682 3077
Email: info@mitre10ptlincoln.com
Trade Store
21 BelAir Drive
PORT LINCOLN  SA  5606
Ph: 08 8683 4313
Email: m10trade@mitre10ptlincoln.com